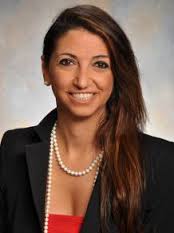 Stephanie Cacioppo, The Biological Sciences Division, The University of Chicago Pritzker Medical School
January 2016 – Have you ever taken a walk in the woods to enjoy nature only to find yourself jumping back and looking down at a curved stick, while thinking it was a snake? You were probably unaware that your brain was implicitly on the lookout for snakes during the walk. Your brain has evolved neurological mechanisms that surveil the environment looking for significant stimuli, like potential snakes.
A similar automatic mechanism applies to potential mates. Your brain has evolved neurological, hormonal, and genetic mechanisms to quickly detect stimuli that can play a significant role in your ability to survive, reproduce, and leave a genetic legacy (Cacioppo & Patrick, 2008; Cacioppo & Cacioppo, 2012, 2013a). As your eyes are on the lookout for cues of snakes, they also are on the lookout for cues of potential mates, very quickly, without a deliberate decision on your part to do so.
We tested this hypothesis recently using eye-tracking measurements while 20 neurologically healthy college students (13 women, 7 men; mean age: 22.15, SD = 3.38 years) were looking at photographs of potentially desirable or lovable individuals (see Figure 1 for sample).
Overall results showed that when participants were asked to indicate whether the photographs could elicit feelings of romantic love (a sentimental and tender state of longing for union with another, that is not necessarily associated with sexual feelings) or lust (the presence of feelings of sexual interest, and of sexual thoughts or fantasies related to the image depicted in the photograph), their decision making about lust (rather than that for romantic love) was associated with specific eye gaze to the torso and face.
Participants' decision making for lust was more focused on the torso per se (Bolmont et al., 2014). Analysis of the number of fixations revealed a significant interaction between task dimension and visual area of interest (F(1, 16) = 6.76, p  = .02, η2  = 0.03) with subjects more likely to visually fixate on the torso than on the face, and this difference was greater when they were viewing the photographs to make decisions about lust than romantic love. Analyses of the total duration of all fixations and of time to first fixation did not reveal any other significant results in this specific task that requested participants to express their feelings and make a decision about a potential mate.
However, in another task that tested the visual pattern related to the perception (rather than the expression) of romantic love versus lust, significant differences were observed. The eye movements were performed extremely quickly (in less than one second). For instance, time to the first fixation toward the torso (Mean = 0.19s, 95% Confidence Interval = [0.111, 0.275]) was shorter than time to the first fixation toward the face (Mean = 0.42 s, 95% Confidence Interval =[0.27, 0.575]; F(1, 8) = 7.13, p = .03, η2 = 0.37).
What do these results tell us? First, our findings provide further evidence that a distinct visual pattern exists for the perception and for the expression of romantic love vs. lust. These findings reinforce hypotheses suggesting that romantic love and lust are distinctive emotions with unique behavioral scripts (Cacioppo & Hatfield, 2013; Diamond, 2004; Diamond & Dickenson, 2012; Hatfield & Rapson, 2005). Second, such identification of categorical thinking and other information about what a person captures about their environment and their interlocutor during a social interaction could have theoretical and clinical importance in couples therapy when patients' self-reports fail to disentangle romantic love and lust (Baron-Cohen, 1995; Bockler et al., 2014; Emery, 2000; Mason et al., 2005).
Although romantic love and lust are distinct, they are not mutually exclusive. Being in love or in lust can be experienced individually or in any combination. In one study of 500 individuals conducted by Dorothy Tennov, 61% of the women and 35% of the men agreed with the statement, "I have been in love without feeling any need for sex"; and 53% of the women and 79% of the men agreed with the statement, "I have been sexually attracted without feeling the slightest trace of love" (Tennov, 1999).
From a psychological viewpoint, lust and romantic love may not differ in their constituent components (e.g., they both have a positive valence) as much as in their goals (Hatfield & Rapson, 2005). Lust is oriented toward consummation of a temporary sexual encounter (Hatfield & Rapson, 2005), whereas romantic love is characterized by the wishing to maintain a long-lasting relationship with a significant other (Hatfield & Rapson, 2005). From a neurobiological viewpoint, love and lust have some overlaps and differences.
Both love and lust recruit the dopaminergic reward-related brain system (involving dopamine and oxytocin receptors). The dopaminergic system mediates functions that are important for goal-directed motivation, reward, and pair-bonding. By demonstrating a specific activation of the subcortical dopaminergic system in both love and lust, these findings fit well with the long-lasting theories of emotion and motivation defining love and lust as a central motivation for pair-bonding in human beings (Cacioppo et al., 2012 for review).
In addition, our fMRI meta-analyses demonstrated that different types of love involve distinct cerebral networks inside and outside the dopaminergic-rich brain network. For instance, romantic love specifically recruits the ventral tegmental area and the caudate nucleus, although maternal love and unconditional love for persons with intellectual disabilities rather recruits PAG.
Despite the close spatial proximity of these three brain regions, they may mediate different functions. More precisely, the ventral tegmental area (a brain area coinciding with brain areas rich in dopamine, oxytocin and vasopressin receptors) is considered as a central platform for pleasurable feelings, and pair-bonding. Another notable activation is observed in the caudate nucleus, associated with representation of goals, reward detection, expectation, and the preparation for action. These fMRI results suggest that romantic love is more than a basic emotion. Romantic love is a complex positive emotion and also a reward-based goal-directed motivation towards a specific partner.
The systematic study of the modulation of these specific dopaminergic romantic love-related brain areas (i.e., ventral tegmental area and caudate nucleus) might be helpful to better grasp the motivational modulations (increases/decreases) that may occur in a couple's relationship over the life span. A focus on the specificity of these three brain regions and their functions would facilitate the development of new pharmaceutical approaches that would target drug therapies on the dysfunction of a specific brain network. Based on the present findings, we hypothesize that modulations of activity in these dopaminergic brain areas could modify the motivational dynamics within a couple.
For instance, the excess of dopaminergic-related inputs may have detrimental consequences in couple relationships (e.g., love addiction). Thus, the study of excessive activation (or deficits) in these brain areas might help physicians and psychologists better comprehend the pathological behaviors in a passionate love relationship. The integration of these neuroimaging findings of love with standard approaches in sexual medicine and couple therapy might allow the development of new psycho-biological models of the human sexual response. For instance, the understanding of the functions (e.g., motivation, reward) that are mediated by the brain areas activated during romantic love might help clinicians build models of couple relationships that are based on reward-based information.
Compared to lust, love also activate a different brain network within the dopaminergic systems (See Figure 2; Cacioppo et al., 2012; Cacioppo & Cacioppo, 2013b).
For instance, the anterior region of the insula is mostly activated by love (but not lust; Cacioppo et al., 2012, 2013), whereas the posterior region of the insula is mostly activated by lust (but not love; See Figure 2; Cacioppo et al., 2012). This posterior-to-anterior distinction between lust and love within the insula is in accord with a broader principle of organization of the insula: the posterior part of the insula is involved in current, concrete somato-sensorial and physical sensations, feelings, and responses, whereas the anterior part of the insula is more involved in relatively abstract, integrative representations (Craig, 2009; Cacioppo et al., 2012).
If the anterior insula is involved in the feeling of love, as suggested by this correlational fMRI result, then a lesion in the anterior insula should be associated with a diminished capacity to ignite normal responses to romantic love but should be relatively normal in capacity to ignite normal responses to lust. We tested this hypothesis with a patient who had a circumscribed ischemic lesion in the anterior insula, an area that overlaps the love (but not the lust) brain matrix (Figure 3; Cacioppo et al., 2013).
The patient was a 48-year-old heterosexual male who suffered from an ischemic brain lesion (see Cacioppo et al., 2013 for details). At the moment of the evaluation, the patient performed accurately in behavioral tasks involving the recognition of basic emotions, such as fear. When asked to perform one of our behavioral decision tasks involving more complex emotions, such as love and lust, the patient, in contrast to seven neurologically typical participants matched on age (mean age 46.88 years ±3.01), gender, and ethnicity, was much slower at making decision about romantic love than lust. (see Cacioppo et al., 2013 for details).
These results provide the first clinical evidence that the anterior insula may play an instrumental role in love but not lust more generally. Our overall findings support the notion of a posterior-to-anterior insular gradient, from sensorimotor to abstract representations, in the evaluation of anticipatory rewards in interpersonal relationships. These findings are also in accord with a broader principle of brain organization: Posterior regions are involved in current, concrete sensations, feelings, and responses, whereas anterior regions are more involved in relatively abstract, integrative representations.
This specific pattern of activation suggests that love, unlike lust that originates from bodily sensations, is an abstract construct that builds upon feelings and pleasure, adding regions associated with reward expectancy, habit formation, and feature detection. In particular, the shared activation within the insula, with a posterior-to-anterior pattern, from lust to love, suggests that love grows out of and is a more abstract representation of the pleasant sensorimotor experiences that characterize lust.
When comparing love with lust in our meta-analysis of fMRI studies, we also found that activity was differentially recruited in the striatum, a dopaminergic-rich area known to be activated for inherently pleasurable such as sex and food. Our results showed that the ventral striatum was specifically more activated for lust than love, whereas the dorsal part of the striatum, an area involved in the process of conditioning by which things paired with reward or pleasure are given inherent value, was more activated by love than sexual desire.
This ventral-to-dorsal dissociation from lust to love is in line with reward theories, which distinguish between the various hedonic experiences of reward with lust being related to the processing of the immediate reward value of a stimulus via dopaminergic neurotransmission in the ventral striatum and love being related to a more abstract long-term reward (Berridge, 1996; Cacioppo et al., 2012; Cacioppo & Cacioppo, 2013; Wyvell & Berridge, 2000).
Interestingly our fMRI meta-analyses also demonstrate that love not only recruits subcortical or insula-centered dopaminergic brain areas, but also activates higher-order cortical brain areas. This reinforces the point that love is more than a basic emotion or an addiction like the one to cocaine, as some have suggested (Ortigue et al., 2010; Cacioppo et al., 2012). Crucially, love also involves cognition. Romantic love recruits brain areas known to sustain cognitive functions, such as abstract constructs. In addition, both romantic love and lust spark increased activity not only in the subcortical brain areas that are associated with addiction, euphoria, reward, and motivation, but also in the cortical brain areas that are involved in self-representation, perspective taking, theory-of-mind, and empathy (Cacioppo, S. & Hatfield, E. (2013; Cacioppo et al., 2012 for reviews).
This indicates that not only romantic love but also lust is more cerebral that previously thought. Notably, lust shares with love a specific cortical network within the middle frontal gyrus (MFG), superior temporal gyrus (STG), pre-central gyrus, temporo-parietal junction (TPJ), and occipito-temporal cortices (see Figure 2; Cacioppo et al., 2012 for review).
Relatedly, the co-activation of both subcortical emotion-related areas and higher-order cortical areas that mediate more complex cognitive functions (e.g., body image, mental associations, and self-representation) reinforces the potential role of past experiences on future emotional feelings and behaviors, suggesting that higher-order cognitive brain areas may be governing eye gaze and attentional focus to certain aspects of a visual target, such as regions of the body that are particularly relevant to making decisions about the sexually desirable or lovable nature of the target.
The brain regions that handle self-awareness and understanding others may also be performing computations that are integrated with information from the brain areas sustaining emotion processing to impact the love or lust an observer feels toward the target person. The neural dissociations between love and lust suggest that these two phenomena are not only separable but each influences attention and, as previously mentioned, sustains separable behavioral scripts.
These behavioral and neuroimaging results clarify how a rigorous neuroscientific approach integrated with other disciplines such as social psychology and neuropsychology has the potential to answer age-old questions concerning the nature of romantic love and its differences with lust. To sum up, romantic love, often termed pair-bonding in nonhuman mammalian species, has an evolutionary base; it has a distinctive neurobiological substrate different from that of lust that extends beyond that of addiction; and it manifests (in humans) as a combination of physical sensations, feelings, and mental states that are in response to certain stimuli or events. Together these results show that love is more than a basic emotion.
Additionally, there is compelling neurobiological evidence that love has a complex cognitive profile that emerges from the interplay between appraisals, goal-directed motivation, reward, self-representation and body-image, while sharing a cortical circuit with lust (see Figure 2). This knowledge provides a novel anatomical and functional foundation for developing a cortical network-level perspective for advancing research in affective neuroscience, medicine, and couples therapy. 
References
Baron-Cohen, S. (1995). Mindblindness: An essay on autism and theory of mind.  Cambridge, MA: MIT Press.
Berridge, K. C. (1996). Food reward: Brain substrates of wanting and liking. Neuroscience and Biobehavioral Reviews, 20, 1-25.
Böckler, A., van der Wel, R. P. R. D., & Welsh, T. N. (2014). Catching eyes: Effects of social and nonsocial cues on attention capture. Psychological Science, Jan 7. doi: 10.1177/0956797613516147.
Bolmont, M., Cacioppo, J.T., Cacioppo, S. (2014). Love is in the gaze: An eye-tracking study of love and sexual desire. Psychological Science, 25, 1748-1756. doi: 10.1177/0956797614539706.
Cacioppo, S., Bianchi-Demicheli, F., Frum, C., Pfaus, J., & Lewis, J.W. (2012). The common neural bases between sexual desire and love: a multilevel kernel density fMRI analysis Journal of Sexual Medicine, 9, 1048-1054.
Cacioppo, S. & Cacioppo, J, T. (2012). Decoding the invisible forces of social connections. Front. Integr. Neurosci. 6, Article 51, 1-7
Cacioppo, S., & Cacioppo, J.T. (2013). Lust for life. Scientific American Mind, 24, 56-63.
Cacioppo, J. T. & Cacioppo, S. (2013) Social Neuroscience. Perspectives on Psychological Science 8(6), 667-669.
Cacioppo S., Couto B., Bolmont M., Sedeno L., Frum C., Lewis, J. W., Manes F., Ibanez A., Cacioppo, J. T. (2013) Selective decision-making deficit in love following damage to the anterior insula. Current Trends in Neurology, 7, 15-19.
Cacioppo, S. & Hatfield, E. (2013). From desire to love: New advances from social neuroscience.  In L. Bormans (Eds). "The World Book of Love" (pp. 116-119). Tielt, Belgium: Lannoo Publishers.
Cacioppo, J. T., & Patrick B. (2008). Loneliness: Human nature and the need for social connection. New York: Norton.
Craig, A.A. (2009). How do you feel now? The anterior insula and human awareness. Nature Review Neuroscience, 10, 59–70.
Diamond, L. M. (2004). Emerging perspectives on distinctions between romantic love and sexual desire. Current Directions in Psychological Science, 13, 116-119.
Diamond, L. M., & Dickenson, J. A. (2012). The neuroimaging of love and desire: Review and future directions. Clinical neuropsychiatry, 9, 39-46.
Emery, N. J. (2000). The eyes have it: The neuroethology, function and evolution of social gaze. Neuroscience and Biobehavioral Reviews, 24, 581-604.
Hatfield, E., & Rapson, R. L. (2005). Love and sex: Cross-cultural perspectives. Lanham, MD: University Press of America.
Mason, M. F., Tatkow, E. P., & Macrae, C. N. (2005). The look of love: gaze shifts and person perception. Psychological Science, 16, 236-239. doi: 10.1111/j.0956-7976.2005.00809.x
Tennov, D. (1999). Love and limerence: the experience of being in love. Scarborough House. ISBN 978-0-8128-6286-7.
Wyvell, C. L., & Berridge, K. C. (2000). Intra-accumbens amphetamine increases the conditioned incentive salience of sucrose reward: enhancement of reward "wanting" without enhanced "liking" or response reinforcement. Journal of Neuroscience, 20, 8122-8130.