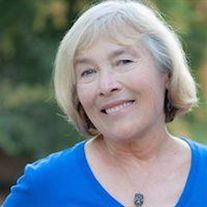 Heather Roller, Department of History, Colgate University (Carolyn's daughter)
Carolyn Ingrid Saarni, 70, passed away on June 8, 2015 surrounded by her children, extended family, and close friends. She was born in Berkeley, CA on May 13, 1945, attended Berkeley public schools and received her BA (1967), MA (1969) and PhD (1971) from the University of California, Berkeley in the field of psychology. She lived for many decades in North Berkeley, just two blocks away from her parents and childhood home. She was an early member of ISRE, and published influential work on emotion regulation and competence.
A professor for more than four decades, Carolyn taught in the Department of Educational Psychology at New York University (1971-1979) and in the Department of Counseling at Sonoma State University (1980-2013). Her work has been very influential. It stressed socialization rather than biology, long the dominant view in the field. Emphasizing the importance of studying real-life social interactions, she concluded that emotions can be manifested in many ways—gesture, posture, choice of words, and not just in the face, voice, or physiology. Other ideas central to her approach to emotion included the role of culture. Rather than seeking universal manifestations of emotion in different societies, Professor Saarni identified the many different ways that culture shapes emotion. These views were disseminated successfully to academics and the general public in her elegant, accessible writing.
Carolyn Saarni's research agenda was guided by her clinical expertise. She was well aware of the various ways in which adults can fail to acknowledge what emotions they feel or have difficulty in self-regulation. Her major contribution was to take these clinical insights and to set them in a developmental context. Children are not born with deep insight into their own emotions but they gradually become more self-aware. She studied the ways in which such insights emerge and the extent to which the child's family can nurture or hinder such understanding. In the 1980s, she coedited two volumes on this theme – The Socialization of Emotion (with Michael Lewis) and Children's Understanding of Emotion (with Paul Harris). Organizing and editing these volumes, each with an international set of contributors, laid some of the groundwork for her own book, published in 1999 by Guilford: The Development of Emotional Competence. This book drew on research and case studies to examine the various skills that she saw as contributing to emotional well-being – including the ability to put feelings into words, to develop strategies for coping with adversity and to regulate the expression of emotion. It became, and remains, an important landmark in the burgeoning field of emotional intelligence.
The theme of emotion regulation was the focus for some of Carolyn's most influential experimental work. She created a situation that was emotionally charged but in which children would do well to hide the emotion that they actually felt. Having helped an adult experimenter by offering feedback on a new textbook, children were rewarded with an attractive gift. Later, they were asked to do the same thing again but this time they were given a drab looking toy – for example a plastic key on a ring. Children's behavior, especially their facial expression, was filmed as they unwrapped each of these gifts. In response to the first gift, most children produced a broad smile and a 'thank you'. In response to the second, many children managed to hide their true feelings – they produced a half-smile and mumbled their thanks. Not surprisingly, this simple but elegant study came to be known as 'the disappointing gift' paradigm. It showed how children's emotion regulation could be captured on film and analyzed, and it continues to serve as a paradigmatic instance of how to do careful research on the hard-to-capture subtleties of emotion regulation and its development.
Other important works include the edited book, Lying and Deception in Everyday Life (1993), with Michael Lewis; and the chapter on socioemotional development in the Handbook of Child Psychology (2006), with Joseph Campos and Linda Camras.
Carolyn traveled throughout the world for work and for pleasure; she shared through vivid letters and photography her discoveries in Finland, Germany, Turkey, China, Japan, Spain, Italy, Portugal, Brazil and Ecuador. She was keen to explore nature in all its variety; she camped and hiked in the more remote corners of California and Hawaii, and she was renowned to her children and their cousins as the spinner of spooky tales around the campfire on family camping trips in the Trinity Alps. She was an artful and knowledgeable gardener; she retreated when she could to her backyard oasis, filled with flowers, California native plants, fruit trees, blueberry bushes, hummingbirds and her large collection of fossils and rocks. During her struggle with lymphoma, she found peace and solace sitting by the pond she had built in her garden, tending its fish and water lilies.
Carolyn is survived by her mother, Margaret W. Saarni; her children, Matthias Kusch and Heather Roller; her granddaughters, Ella and Malia Kusch and Clare Roller; her son-in-law, John Roller; her five siblings and their families; numerous cousins, nieces and nephews; and her extended family in California and Finland.
Acknowledgements
With many thanks to Paul Harris, Joseph Campos, and Michael Lewis for their comments on Carolyn's contributions to the field.